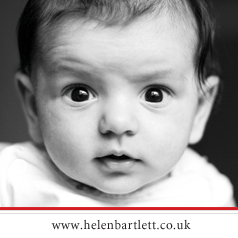 0845 603 1373

Visit Website
Request Information
Helen specialises in children's and family portraiture that captures the fun of childhood.
Helen photographs in black and white using available light to capture natural, timeless images: photos you can look back on in years to come that will trigger lots of happy memories. Helen is also a maternity photographer and a newborn baby photographer.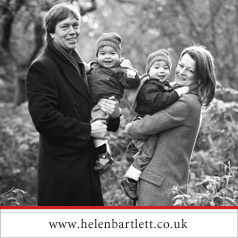 Our portrait sessions are fun and relaxed. Helen will visit you at home for your portrait session and starting nice and early - straight after breakfast is usually best - you'll spend the morning together with plenty of time for feeds, changes and naps.

You can take a break for a cup of coffee whilst your baby has their mid-morning nap, then carry on with some more pictures afterwards, perhaps heading outdoors for some pictures in the park or your garden. Helen works around your child's routine to ensure that your baby feels relaxed and everyone enjoys the session.

After your photo shoot, we will arrange a viewing session at your home to show you your pictures and you can decide what you would like in the way of final products at that stage. We offer high-quality, bespoke products and more information about our products and prices is available to view on our website here
Helen is based in London and also travels across the UK to photograph families at home and on holiday. To find out more, please visit our website at www.helenbartlett.co.uk or call us on 0845 603 1373.
We look forward to hearing from you.