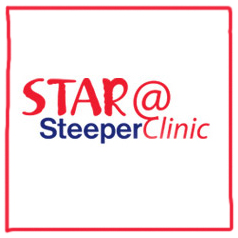 Unit 20, Kingsmill Business Park, Chapel Mill Road, Kingston upon Thames, Surrey
KT1 3GZ
0113 207 0432

At the Steeper Clinic, we specialise in the treatment of deformational plagiocephaly (sometimes known as "flat head syndrome") in babies.
Our team of experienced, HPC registered and CRB checked Paediatric Orthotists offer a holistic treatment service which includes the use of repositioning techniques, helpful products and STARband cranial remoulding orthoses (helmets).
Reviews
Be the first person to review this local listing, just add a review below.
Quick Links:
My Area:
Antenatal Classes
,
Baby Scans
,
Body Painters
,
Cord Blood Collection
,
Doula
,
Gynaecologist
,
Hypnobirthing
,
Independent Midwives
,
Maternity Hospital
,
Obstetricians
,
Postnatal Care
,
Pregnancy Cream
,
Pregnancy Essentials
,
Pregnancy Exercise
,
Pregnancy Massage
,
Pregnancy Photography
,
Pregnancy Yoga
,
Private Clinics
,
Private Maternity Hospital
,
TENS
,
Twins Multiples
,
Water Birth
,
Yoga Classes