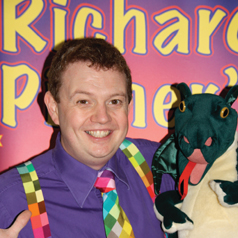 020 7352 3524

Visit Website
Request Information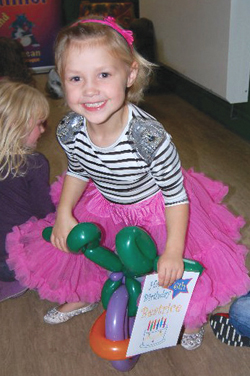 Being able to entertain children is one thing, but being able to keep their parents' attention at the same time is another. Richard Pinner, a second generation magician and performer, focuses his shows on high quality magic together with complete entertainment. You may well have been entertained by his Father Peter Pinner! While Richard's shows may be aimed at the young set with plenty of participation and antics, they also keep the adult audience engaged. Richard says, 'the birthday child is the star but everyone gets involved.' The magic show generally lasts 45 minutes or an hour depending on the age.
The youngest childrens' performances include a funny puppet routine with "Fluffy the Magic Teddy Bear", whilst the slightly older children meet Duncan the 'Talking' Dragon, Richard's ventriloquism act. Duncan is hilarious and delights children with his banter and stories. Richard feels that 'the shows are the perfect way to introduce children to theatrical performances, especially because they are high energy and geared towards their exact age range.'
In addition to children, Richard performs for adults at a wide variety of celebrations, including corporate events, anniversaries and dinners. As a master of close-up magic, Richard can thrill even the most cynical of audience members with his skills. He is a holder of the highest level of membership attainable in The Magic Circle and has won many awards related to his performances. One of the most loved aspects of his show for adults is his cabaret act. He has performed shows for as few as 15 and as many as 1,500.
Richard produces magic shows with an extremely comical bent that exemplify his dedication to being professional, reliable, and entertaining. These are the principles which find him being booked year after year for events and schools who were enthralled with his shows from the start.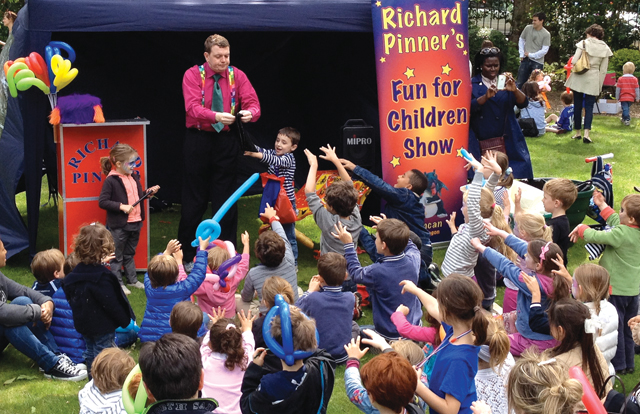 Reviews
Be the first person to review this local listing, just add a review below.