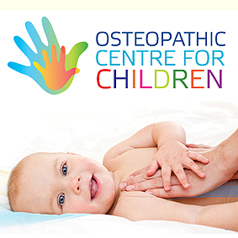 22a Point Pleasant, Wandsworth, London
SW18 1GG
020 8875 5290

Visit Website
Request Information
The Osteopathic Centre for Children (OCC) opened in these purpose built premises in order to expand its service to pregnant women and new mothers. As a charity, the OCC is reliant on public donations to maintain the provision of osteopathic treatment to ante and post-natal mothers and children, regardless of their ability to pay.
The new clinic is located in a pleasant residential area close to the riverside, just across the road from Wandsworth Park. The building is bright, airy, with a cosy informality that provides a welcoming introduction to the Centre.
The Wandsworth Centre has 12 treatment tables in a friendly, easy to use, open-plan lay-out with a private treatment room.
Open Mon-Fri 9.30am-5.30pm.