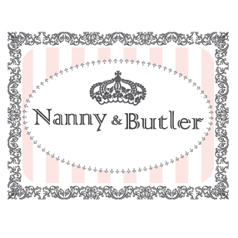 0207 221 4010

Visit Website
Request Information
Nanny & Butler is a selective Agency dedicated to finding families the highest quality childcare and household help. We specialize in placing English, Italian, French, German, Russian and Chinese mother tongue nannies and butlers, maternity nurses and governesses, housekeepers and chefs and offer other options tailored specifically for each family's needs and concerns.
We provide a personal confidential childcare service for high profile families worldwide looking for high calibre nannies. We believe in establishing a close and communicative relationship with our clients and nannies, in order to find the perfect match.
All Candidates applying to join us are interviewed. Qualifications, CRB and references are always verified and we also ask for proof of identity and see original driving license and passport for identification. We guarantee to send you only the most qualified, experienced and fully vetted candidates. We pride ourselves on meeting all criteria and not wasting your time. We provide continuous, on-going support after placement.

TRUST US

Operating within Rome, London and Dubai.
Reviews
Be the first person to review this local listing, just add a review below.