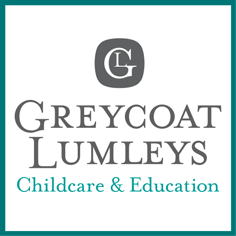 Elysium Gate, Units 5 & 12, 126-128 New Kings Road, Fulham, London
SW6 4LZ
020 7233 9950

Visit Website
Request Information
Nannies | Maternity Nurses
Nanny/Housekeepers
Part Time | Weekend Nannies | Nanny Shares
Tutors | Nanny/PAs
Emergency Nannies

Permanent | Short Term
Daily | Live in

London | UK | International

Choosing the right childcare is one of the most difficult decisions a parent has to make. We are here to listen and are dedicated to finding the very best childcare for your family.

Our confidential, no obligation service makes us one of the most trusted, leading London childcare agencies. Our friendly, expert consultants are well qualified to understand your needs. We offer an excellent post-placement guarantee and after care service.

Additional services: Greycoat Lumleys' Emergency Nanny service can help with unexpected situations. Have you ever wondered what you would do if your nanny becomes ill the day before a vital business meeting? Or if your child's nursery shuts unexpectedly just when you absolutely need it to be open? Or if, heaven forbid, you become unable to look after your child/children yourself due to illness or a family crisis? This is where an Emergency Nanny can step in to save the day. It is free to register your details on Greycoat Lumleys' Emergency Nanny database and then it is a quick and easy process for Greycoat Lumleys to help you out when you need it at short notice.
Reviews
Be the first person to review this local listing, just add a review below.