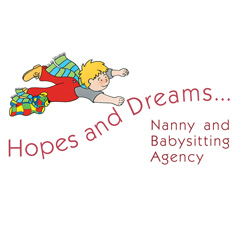 339-341 City Road, Islington, London
EC1V 1LJ
020 7833 9388

Visit Website
Request Information
Hopes and Dreams Nanny and Babysitting Agency provides excellent nanny, mother's help and maternity nurse placements and babysitting services. We have very strong recruiting background based on our extensive experience selecting professionals for our Nursery School and our Agency.
All applicants are interviewed in person, fully reference checked and will have worked in the Nursery School so practical skills can be assessed. For further information please visit our website or contact us on 020 7833 9388 (dial option 3).
Reviews
Be the first person to review this local listing, just add a review below.