Baby
Shopping
The new Nurture breast-like feeding bottle.
Newborns can become restless if their feeding routines are changed in any way, but now feeding times can be easier with the new breast-like feeding Bottle by Vital Baby.
As the first product from Vital Baby's new Nurture range this unique bottle has a teat that is specially designed to imitate the shape and feel of a real nipple, making it similar to the natural breastfeeding action. This helps with the change between feeding from a mother's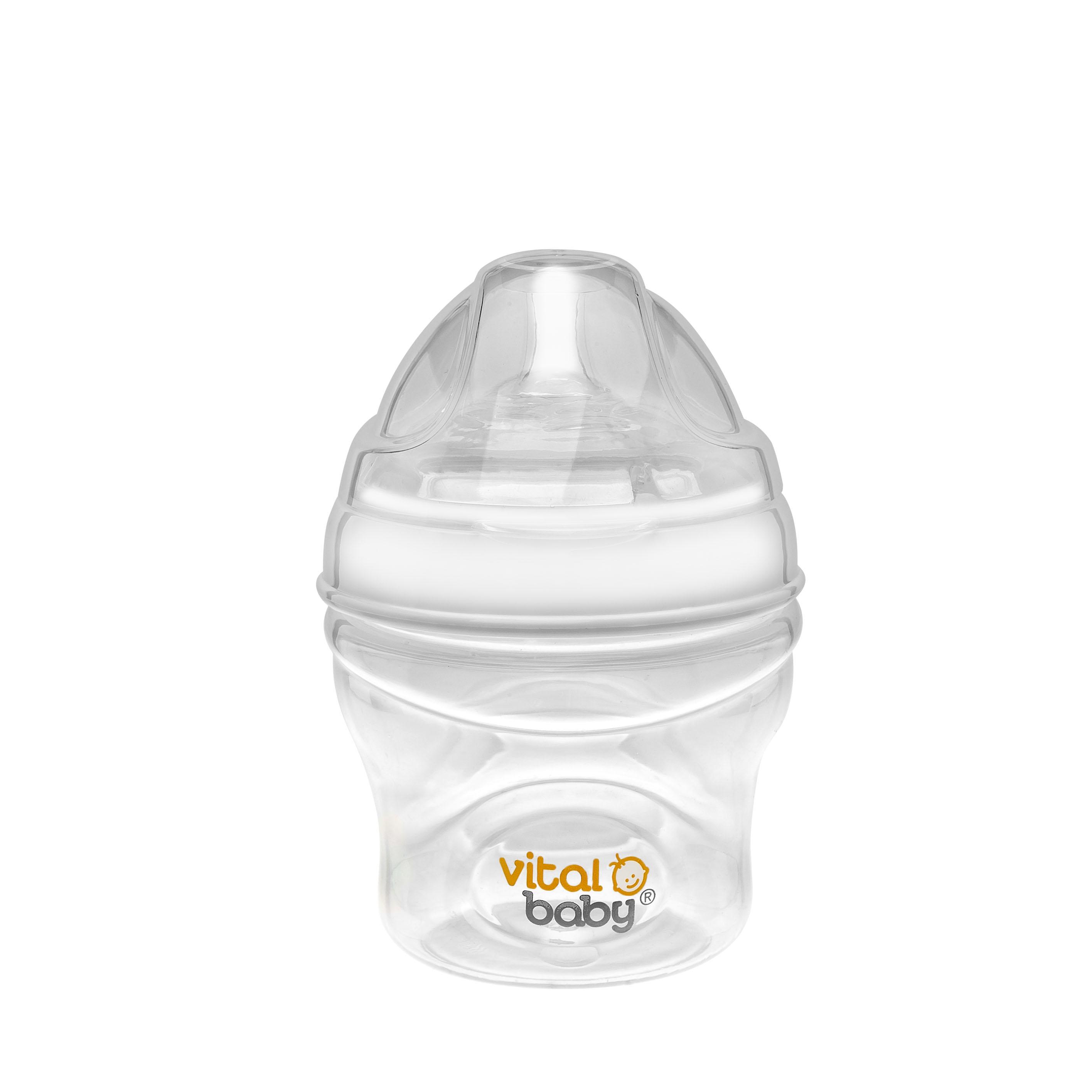 breast back to the bottle with a trouble free transition. Now that babies will find it easy to latch on, fathers can be a part of the earlier stages of feeding and create their own bond with the baby.
It is not just the bottle's teat that makes this bottle great, it has an anti-colic AirFlow system that reduces the risk of your baby swallowing air while they are feeding, and it is made free of BPA. Made from medical grade silicone this cleverly contoured bottle allows for parents to hold the bottle with ease for long periods of time. Besides this innovative bottle, the Vital Baby Nurture range will also include bottle accessories like a bottle and teat brush, a breast milk storage system, and a microwave steam steriliser all created with the needs of new born babies in mind.
If you would like to test this bottle, head over to our Facebook page now, and tell us what you think of this product.
Related Products
Mitty James, towelling and beachwear
Have Your Say
Be the first person to comment on this article, just post a comment below.