3-5
Shopping
What better way to celebrate the Royal Wedding
If you can't cope with the commemorative memorabilia produced to celebrate the Royal Wedding, perhaps you'll be tempted to reflect on the big day with a cup of tea and these delicious, hand-baked Royal Wedding themed biscuits - packaged in a truly tasteful tin.
To celebrate the wedding of the decade, the lovely people at Biscuiteers have created a limited-edition tin fit for a future king!
It's a veritable fanfare of regal-inspired treats including bejewelled crowns (his and hers), the royal glass coach, Union Flags, exquisite sparkly heels, a beautiful designer wedding dress, the world famous engagement ring and even a fabulous three tiered commemorative wedding cake!

Order your tin now here but be warned due to popularity, orders of made after 2pm on Thursday 28th April will not be dispatched until Friday 6th May.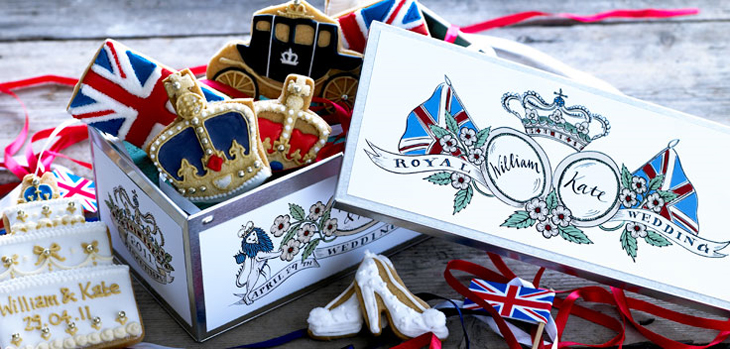 Have Your Say
Be the first person to comment on this article, just post a comment below.