3-5
Books/DVD's
2010's funniest books for children
The Roald Dahl Funny Prize 2010 shortlist is unveiled selecting the best humorous books for under-6s and older readers.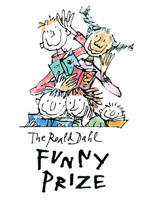 Roald Dahl's books for children were always filled with wonder, rich imagery and a unique sense of fun. In recent years, the Roald Dahl Funny Prize has sought to celebrate those new children's books that go beyond the obvious and offer children of all ages a genuinely intelligent, fun read. Fittingly, one of Dahl's great collaborators, author and illustrator Quentin Blake, is nominated in both categories for two different books for the 2010 award.
Shortlist: The Funniest Book for Children Aged Six and Under
Many of these books can be enjoyed by older children who are reading independently but here we list approximate suitability for when children might enjoy having the story read to them.
Angelica Sprocket's Pockets by Quentin Blake (Jonathan Cape)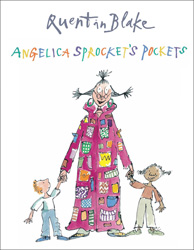 In the same vein as the splendid Mrs Armitage on Wheels, here Blake leads us on a rhythmic, rhyming romp through the marvels of what nonsense objects and creatures inhabit Angelica Sprocket's huge coat pockets. Young children respond brilliantly to the fun in early experiences with language and this is a great choice for children 3+.
Dog Loves Books by Louise Yates (Jonathan Cape)
A jolly celebration of the rainbow of experiences that books for children can offer and the places they can transport your young readers to. Suitable for ages 3+.
The Scariest Monster in the World by Lee Weatherly, illustrated by Algy Craig Hall (Boxer Books)
Understandably, the Scariest Monster is the scariest thing in the forest and takes great pleasure in his reputation until one day he gets hiccups, then all of a sudden he needs to seek help from all the other creatures. A lovely book with lots of giggles and a monster who isn't really TOO scary to share with your little ones at bedtime. Suitable for ages 3+.
Dogs Don't Do Ballet by Anna Kemp, illustrated by Sara Ogilvie (Simon & Schuster)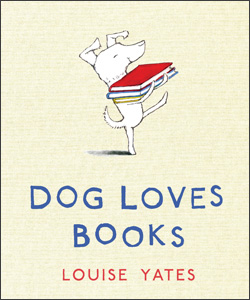 A perfect way to encourage your child to break out of the mould – this colourful tale follows Biff the dog who would rather dance and listen to fine music than act like most dogs do. Suitable for ages 4+.
The Nanny Goat's Kid by Jeanne Willis, illustrated by Tony Ross (Andersen Press)
Jeanne Willis has written some of the smartest, funny books for children in recent years, whilst always managing to add a tender tone to her stories. Nanny Goat can't have her own kid so she adopts a tiger cub, much to the disapproval of those around her. Subtly, this book is a wonderful way to share ideas of accepting others, and seeing good in those who are different. Suitable for ages 4+.
One Smart Fish by Chris Wormell (Jonathan Cape)
A fabulous take on the evolution story (and originally published linked to Darwin's bicentenary), here one small fish sets about attempting walk and gradually his idea catches on… Wormell is a magical illustrator and storyteller and this is a smart, warmly funny book. Suitable for ages 4+.
The Roald Dahl Funny Prize was founded in 2008 by children's author Michael Rosen as part of his Children's Laureateship and he continues as one of the judges, this year joined by comedian Shappi Khorsandi, author Philip Ardagh, illustrator Bruce Ingman, and journalist and author Nicolette Jones.
The winners are announced in November 2010. For more about the shortlists visit www.booktrust.org.uk.
Related Products
Related Forum Topics
Forum: 3-5yrs
Have Your Say
Be the first person to comment on this article, just post a comment below.