Pregnancy
Pregnancy and Birth
The Portland Hospital Welcomes Visitors to Pregnancy Open Day on Sunday 22nd of November 2015
The Portland Hospital is opening its doors to welcome visitors to its Pregnancy Open Day on Sunday 22nd November 2015. The day provides an exclusive opportunity for parents-to-be and medical professionals to visit the UK's largest private maternity unit.
Guests attending the day will be offered guided tours of the hospital's world class facilities including state-of-the-art delivery suites, maternity wards and nurseries. Visitors can also take a look at the imaging services to see examples of some amazing 3D/4D ultrasound technology including moving and still images of babies whilst in the womb.
Obstetric Consultants, midwives and breastfeeding specialists are on hand throughout the day to meet visitors and offer one-to-one advice. There is also the opportunity to find out more about the antenatal and postnatal classes and exercise available. Mums-to-be also have the opportunity to take a free 'Bump Photo' courtesy of Image Thirst photographers and expectant mothers can walk-away with a special goodie bag with exclusive products from leading suppliers and also includes useful maternity information.
New to the final Pregnancy Open Day of 2015 will be Paediatric Consultant Dr Olga Kapellou who will be available to answer any questions, from newborns, immunisations and baby checks to the red book.
Natalie Harrington, First-Time Mum-to-Be attended the July Pregnancy Open Day with her partner, 'We are so pleased we attended the open day. We spoke with a midwife who was informative; she listened to our concerns about pregnancy and birth and alleviated them. Thank you. We look forward to having our baby with you'.
The Portland's Pregnancy Open Day is complimentary to all expectant mothers and their partners and provides a wonderful opportunity for visitors to find out valuable information about pregnancy and birthing options, meet staff, midwives and consultants and tour the hospital's facilities.
For further information contact the The Portland's Maternity Enquiry Line on 020 7390 6068 or visitors can pre-register free online to attend at www.theportlandhospital.com/maternity/pregnancy-open-day.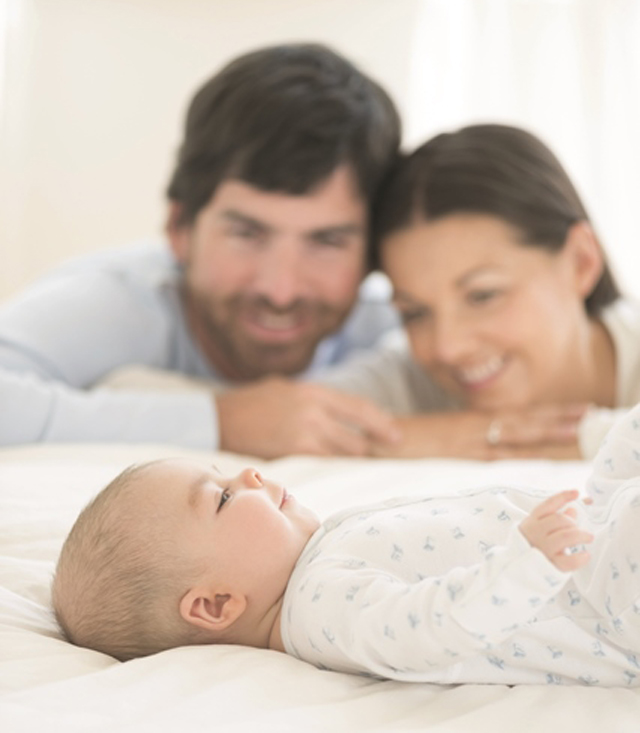 Please note there are no costs incurred to attend this event, with all parents to be invited to attend including those who are not booked to deliver at The Portland Hospital. Visitors need to register in advance for the event.

Related Articles
Pregnancy Open Day Sunday 17th November at The Portland Hospital
Open day for prospective new parents at The Portland Hospital
Open day for prospective new parents at The Portland Hospital
The Portland Hospital invites parents-to-be to tour its world class maternity facilities
Have Your Say
Be the first person to comment on this article, just post a comment below.