Baby
Good Advice
What's in a name?
Here's some help from the stars for those needing a bit of baby name inspiration.
Following a summer when the stars of screen, TV and fashion were popping out little one's left, right and centre we had a little look back at some of the stranger names that they bestowed on their children.
Starting with the biggest celebs around, David and Victoria Beckham finally added a little girl to their brood – Harper Seven Beckham – with her middle name raising a few eyebrows this summer. There a number of rumours floating around regarding its significance, including that it represents dad David's shirt number at Manchester United (surely he's not that vain!) or that it relates to the hour and month of her birth. There is school of thought that middle names are what your parents would have loved to have called you but didn't dare; surely the Beckham's aren't that wacky are they? Mind you Romeo, Cruz and Brooklyn weren't the most obvious choices...
In August, maverick rocker with Brit band Muse, Matt Bellamy and his fiancé, Hollywood beauty Kate Hudson, gave birth to Bing Bellamy. The unlikely couple said the name was a result of both parents having a relative with the name. Seemingly ignoring the warning played out in Friends by Chandler Bing and his displeasure for his surname, I imagine this little lad will be on the end of a few irritating nicknames on the playground in a few years time. I'm sure having the super cool rock star dad might just make up for it though.
In between picking up every screen gong and accolade going, Natalie Portman found time to have her first child, naming him Aleph Portman-Millipied. The unconventional name Aleph might be a little more common to Hebrew speakers, meaning 'leader'. That explained, whether or not that double barrelled surname quite rolls off the tongue, I'm not so sure.
However I think my pick for most outlandish baby name goes to Hollywood actress and model Alicia Silverstone. The former Bat Girl ticked all the wacky boxes by naming her first born son Bear Blu. That's a type of animal and a misspelled colour she's gone with. What next, Leopard Purpel, Elephant Blak, Albatross Grean?!
What do you think of the celebs and their choice of child names this year? Are you a fan of any of the slightly kookier ones? Or do you prefer a more classic name like Henry or Rebecca? Let us know on the comments below.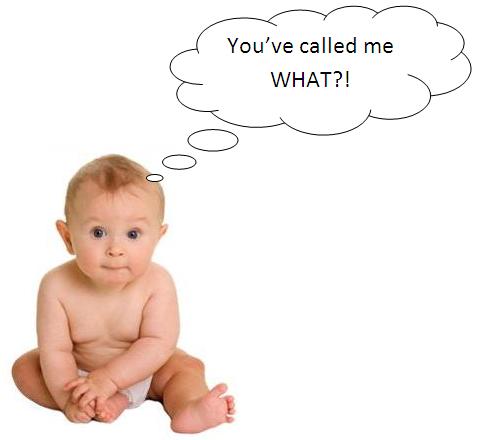 Related Articles
10 children's days out this summer
What better way to celebrate the Royal Wedding
Come Join The Strings Club Holiday Camp
A-list pregnancy at a fraction of the cost
Baby showers second time around
Related Products
Bonnie Baby, Luxury baby knitwear
Huggies, New Nappies for Newborns
Babasling, Limited Print Edition
Verbaudet, French maternity, baby and children's clothing
Have Your Say
Be the first person to comment on this article, just post a comment below.