Change
Current Location:
SW1W 8EL
Outnabout, Nipper Single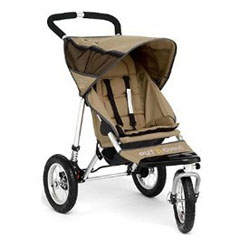 RRP: £214.95
Weight: 7kg
Folded: 62 x 38 x 93

The Outnabout Nipper single is really lightweight and easy to manoeuvre with its three wheeled design, plus it folds up neatly and easily. It will fits neatly into the smallest car boot thanks to its easy to remove wheels and it's clever fold.
Reviews
Be the first person to review this product, just add a review below.