Change
Current Location:
SW1W 8EL
Mothercare, Urbanite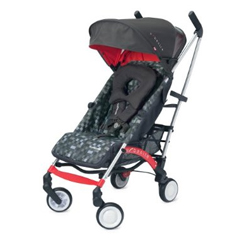 RRP: £165.00
Weight: 8.4kg
Max child weight: 15kg
Folded: 100x27x22cm
Visit Website

The ultimate pushchair for city living, the Urbanite (£165) is an innovative and stylish stroller designed for parents on the go. Urbanite's unique features include large sporty wheel discs, all round suspension and a lightweight aluminium frame with statement arc bar.
Suitable from birth with a 4 position seat unit, the adjustable calf support gives added comfort for baby, along with the head support cushion and chest pads.
Reviews
Reviews in chronological order (Total 1 comments)
Rating: 9.0 / 10

brex, Mother of 2, West Sussex


27 Feb 2011 12:30pm


Nice height for pushing ..front wheels can be set for swivel or fixed ...light to push with good padding on handles and the suspension makes it able to go over uneven ground easier..extremely comfortable and well padded for baby lies back a good distance ,when hood open a nice size viewing window. Very easy to fold and it has a carry handle to make the lifting easier Easy rain cover to put on . Removable head support. Break is easy to use Only problemis catch on side to hold pushchair together is a bit stiff but this will probably become easier with use In all a nice looking easy to use pushchair that is excellent value for money