Change
Current Location:
SW1W 8EL
Inglesina, Ingelsina Zippy Free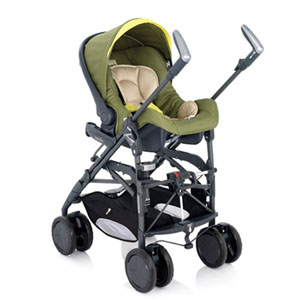 RRP: £425.00
Weight: 7.6kg
Folded cm: 100 x 30w x 30.5
Includes: Raincover, footmuff, head hugger, parasol, cup holder

The Ingelsina Zippy Free is a lightweight pushchair from birth has a reversible seat unit allowing you to have the baby forward or rear facing. The claim that it has a one-handed easy folding mechanism are seemingly accurate as most reveiwers said this aspect was fantastic.
The Ingelsina Zippy Free comes with a carrycot, which has a reclining 2 position backrest and is made with a special windows on the base allowing natural air circulation (ideal in hot weather or on holiday).
Reviews
Be the first person to review this product, just add a review below.