Change
Current Location:
SW1W 8EL
Emmaljunga, Nitro City,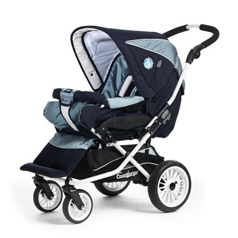 RRP: £703.90
Weight: 6kg

The Nitro City is a slimline and lightweight pushchair perfect for city living with a flexible, swivelling front wheel which is great for busy city streets, commuting and shopping centres.
The seat unit for the child is still generous, and suitable from newborn to 3yrs, as well as reversible giving parents maximum flexibility. The Nitro City chassis will also take a carrycot, and with extra attachments can become a travel system, taking the Emmaljunga First Class car seat.
Reviews
Be the first person to review this product, just add a review below.