Change
Current Location:
SW1W 8EL
Chicco, Lite Way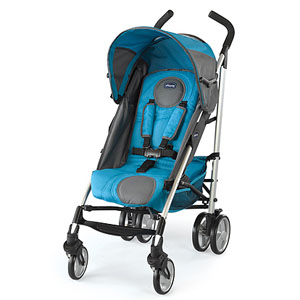 RRP: £129.99
Weight: 6.9kg
Folded cm: 109h x 30w x 35d
Extras: Raincover and footmuff

The Chicco Lite Way has a contemporary design feel and has been chosen by mums primarily for "holiday" requirements, with many saying it would be too small for their larger toddler. It comes with a footmuff and a shopping basket that can be used as a rucksack which is really useful when on the move.
The handles are shaped and covered in a soft-grip foam, the seat reclines fully for a newborn and has 5 recline positions in total. The Lite Way has single front wheels allowing for extra manoeurvrability.
Reviews
Be the first person to review this product, just add a review below.