Change
Current Location:
SW1W 8EL
Mountain Buggy, Swift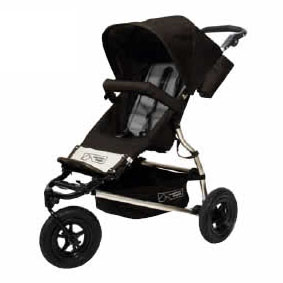 RRP: £439.00
Weight: 9.5kg
Width cm: 59

This is the lightweight version of the all-terrain classic from Mountain Buggy and definitely the narrowest at just 59cm wide. The pushchair has a lie flat seat and is suitable from birth, or you can fix a carrycot to the chassis which is more cosy. The handle is height adjustable, the front wheel swivels or will lock if you're going off road. There is a viewing panel in the hood, plus a sun visor which flicks out and the bar at the front is detatchable. Fabric hard wearing but also easy to remove if you want to change the sytle combinations.
Reviews
Be the first person to review this product, just add a review below.