Change
Current Location:
SW1W 8EL
My Buggy Buddy Lock,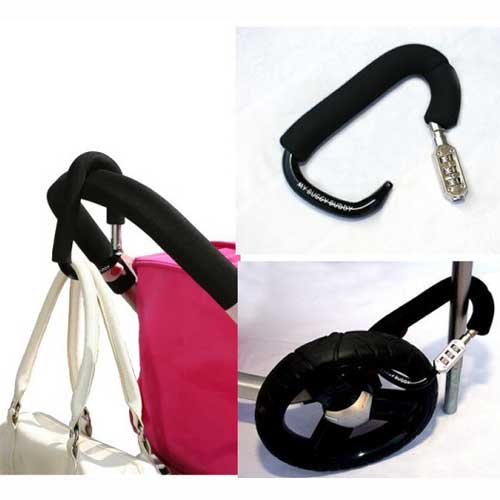 RRP: £8.95

A lockable clip that allows you to secure bags to your buggy.
With the trend towards expensive buggies on the increase, this is a great product to secure your buggy and also a handy clip to hang your shopping from. It's useful for days out when you may have to leave the buggy unattended, as the lock acts as a deterent against theives.
The design is a simple loop, small enough to fit in a handbag and strong enough to hold quite a few bags. The foam covering prevents the clip from slipping and also protects your buggy from damage.
Reviews
Be the first person to review this product, just add a review below.