Bugaboo, Donkey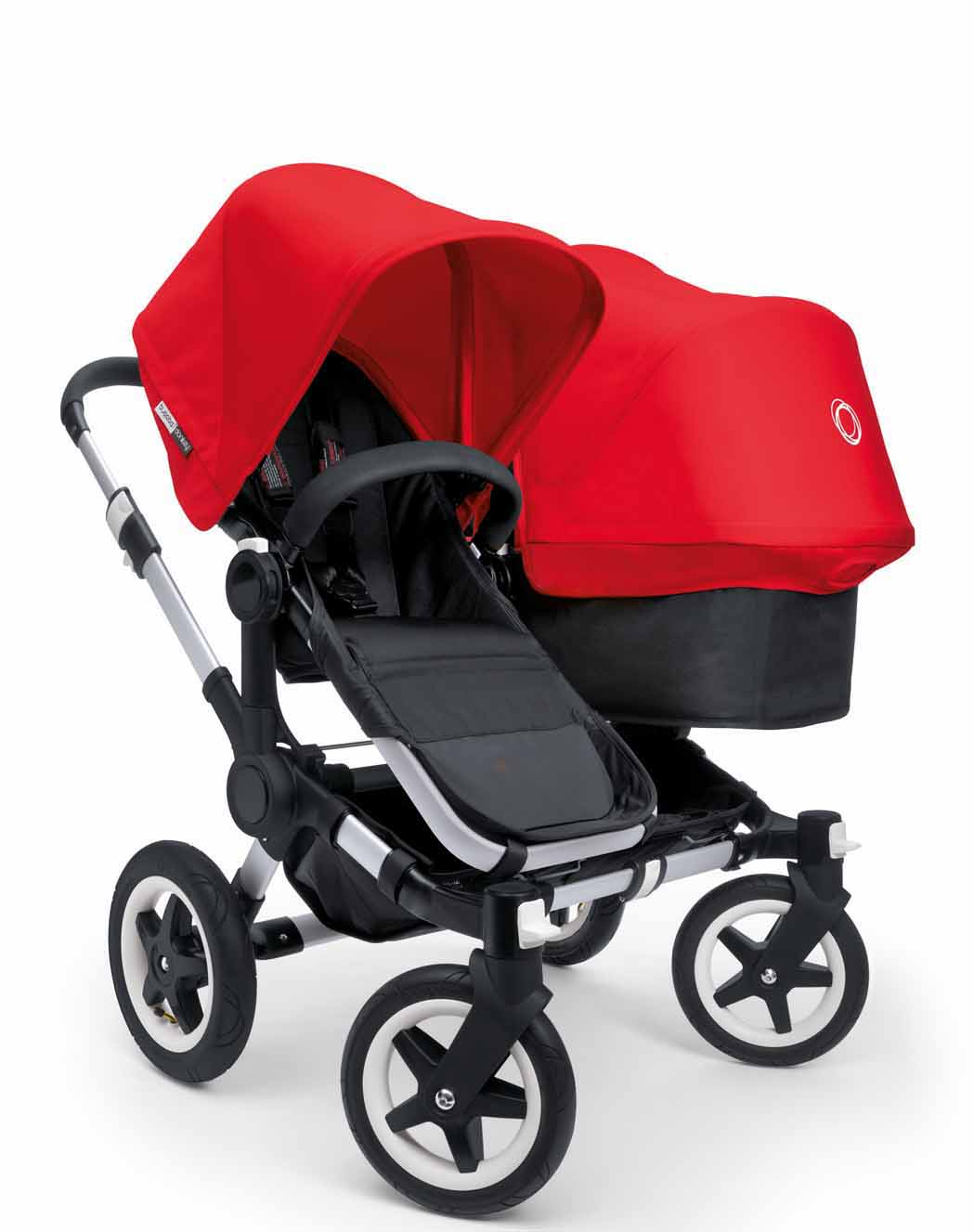 RRP: £899.00
Weight: 13kg
Width cm: 74
Visit Website

The Bugaboo Donkey is easily convertible from a single pushchair with side shopping basket, to a full sized double carrycot for newborn twins. Or perhaps you have a baby and toddler, in which case you still have the flexibility of a carrycot and pushchair seat. The combinations are specially there to meet the demands of a growing family. And you only have to adjust three easily accessible clips to click everything into place.
In its single pushchair position the Bugaboo Donkey is no wider than the Bugaboo Bee (74cm wide). And it's just as manoeuvreable with large front spinning wheels, which can also be fixed for rough terrain (including the beach or in snow).
The new seat or carrycot units can be easily removed by pushing buttons on either side (which automatically hold open so that you're not having to push and lift on each side at the same time). And the spacious storage basket below has zipped pockets for longterm storage or to ensure things don't fall out. The shopping basket designed to fit alongside the single seat unit can also be removed so that you can carry a large shop in the basket to the kitchen. It does fold (without you have to unscrew anything), but you'll still need a sizeable boot or hallway.
All these small things have added up to a pushchair for a growing and evolving family, meeting the day to day needs of family life, and providing a stylish and comfortable solution for babies and toddlers.
And finally, the price. You'll either react with a short intake of breath followed by quick headshake to return to the real world, or you'll fall for it hook, line and sinker and you can simple blame your maternal hormones. If you've got the cash - it'll be hard not to splash some of it in the Donkey's direction.