Change
Current Location:
SW1W 8EL
Mamas and Papas, Luna Mix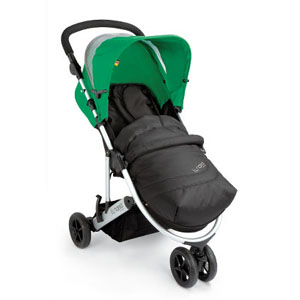 RRP: £170.00
Weight: 8.1kg
Folded cms: 28 x 64 x 93

The Mamas and Papas Luna Mix is all about creating your own identity pushchair. You get to select a 3-wheel or 4-wheel chassis, then select your seat and apron (4 colour choices) and finally your hood (8 colour co-ordinating or contrasting options). Accessories on offer are: a baby headhugger, satchel bag, parasol and carrycot - plus you can fit the Mamas and Papas Aton car seat on the chassis transforming into a travel system. Believe us - it's a great to be able to create something unique.
Reviews
Reviews in chronological order (Total 7 comments)