Change
Current Location:
SW1W 8EL
Didymos, DidyTai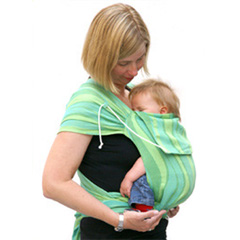 RRP: £41.00
Suitable for age: 0 - 2 yrs
Made from : pure organic cotton

This is an easy to use baby carrier. It has no buckles, snap or Velcro fasteners which could hurt your baby. The top straps wrap tightly around your shoulders to distribute your child's weight very evenly. The bottom straps provide additional support. Then your child can be in a spread-squat-position to guarantee a healthy development. It offers various carrying positions and is machine washable.
Reviews
Be the first person to review this product, just add a review below.