Change
Current Location:
SW1W 8EL
Babasling, The Baba Sling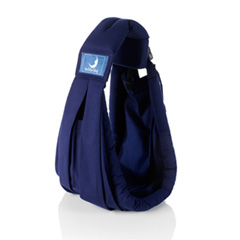 RRP: £49.90
Suitable for age: 0-2 yrs
Made from: 100% cotton

The Babasling combines comfort and simplicity for an ergonomic design. The hammock style is shaped to support a newborn's developing spine. This sling has five different carrying positions to suit you and your baby's changing needs. It is easily adjustable, fits all sizes (mums or dads), and can be machine washable. Breastfeeding with this sling is simple, convenient and discreet. It is available in lots of different colours.
Reviews
Be the first person to review this product, just add a review below.