Change
Current Location:
SW1W 8EL
Mothercare, Travel Tot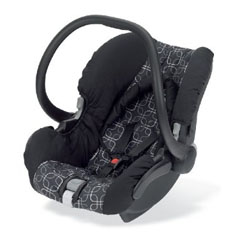 RRP: £39.99
Weight: 2.5kg
Group 0+: 0-15mths

The Mothercare Travel Tot has been a popular low cost baby car seat, not least because it is really lightweight to carry. However, some mums have found it doesn't offer quite the padding as other brands althought it does come with a newborn head hugger. It's easy to secure in the car (with the adult seat belt) and has an easy-to-remove washable cover.
Reviews
Be the first person to review this product, just add a review below.