Change
Current Location:
SW1W 8EL
Besafe, Izi Combi x3 Isofix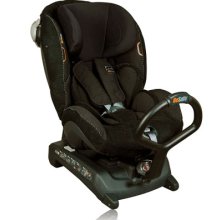 RRP: £339.95
Visit Website

It's possible to have your child sitting rearward facing until the age of 4 with this sporty looking car seat and easy to fit Isofix securings. When the time comes for your child to be facing forward, the seat is designed so it's especially easy to thread with a safe, advance belt routing system. This model has great side impact protection and four different sitting or sleeping positions, and added cushioning for use with smaller infants, even the most wriggly child should find a comfy way to ride happily. For 6 months to 4 years.
Reviews
Be the first person to review this product, just add a review below.