Change
Current Location:
SW1W 8EL
Kiddy, Comfort Pro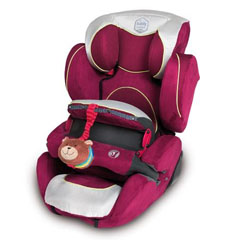 RRP: £185.00
Weight: 7kg
Group 1/2/3: 9mths-6yrs

The Kiddy Comfort Pro is unusual in that it has no five-point harness to secure your baby, but a new impact shield which you secure with the seatbelt going across it. There is great side impact protection and a legrest that you can extend as your child's leg grow. For babies you can use an extra small insert cushion for their smaller heads. Plus being a car seat for all groups - you wont need to buy another.
Reviews
Be the first person to review this product, just add a review below.