Change
Current Location:
SW1W 8EL
Britax, Prince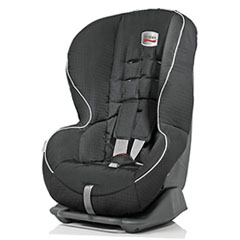 RRP: £85.00
Weight: 6kg
Size cm: 71 x 45 x 45
Group 1 forward facing: 9-18kg

The Britax Prince is a lightweight car seat that has a slim base for a better fit in cars with sculptured seats. It can be secured in the car by either a diagonal 3-point seatbelt or 2-point lap belt which can be routed through the seat base, making it safe anywhere in the car. It has good side impact protection, a 5-point safety harnes and 3 recline positions.
Reviews
Be the first person to review this product, just add a review below.