Change
Current Location:
SW1W 8EL
Besafe, Izi Combi x3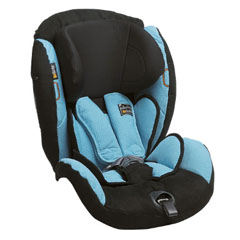 RRP: £250.00
Group 0-1 rear facing: 0-2yrs
Group 1 forward facing: 2-4yrs

Besafe iZi Combi x3 is the award winning Scandinavian design of rear facing car seats up to 4yrs. Rearfacing has found to be 5 x safer than forwardfacing and BeSafe recommend children sit rearfacing till at least 2 ½ years before turning the iZi Combi in forward facing position.
Reviews
Reviews in chronological order (Total 1 comments)
Rating: 10.0 / 10

clairebear1869, Mother of 2, Hampshire


21 Nov 2011 5:51pm


This is our 3rd Besafe car seat. The first was when our daughter was born in 2009 - the Besafe Izi sleep. Once she had outgrown it we moved her into the Izi Combi isofix. When our son was born this year we bought him the updated Besafe Izi Combi X3 isofix carseat. I recommend these carseats to all of my friends as they are fantastic - you just need to watch any safety video demonstrating the difference between rear facing and forward facing to appreciate what a difference these make. There is however one downside - they are quite large, and you may well struggle to put this seat into a small car. If you're looking for a carseat, have a serious look at these.