Change
Current Location:
SW1W 8EL
Tommee Tippee, Suresound Deluxe Monitor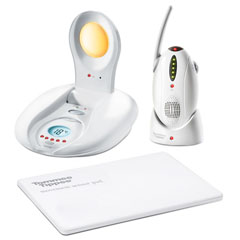 RRP: £50.00

The SureSound Deluxe Monitor from Tommee Tippee is their mid-range baby monitor which gives you two channels for sound, digital room temperature and has an integrated night light. The parent unit can be clipped onto your belt and there is an out of range indicator. You can mute the monitor to just display lights which is helpful if you are just waiting for your baby to settle.
Reviews
Be the first person to review this product, just add a review below.