Change
Current Location:
SW1W 8EL
Safety 1st, Baby View Monitor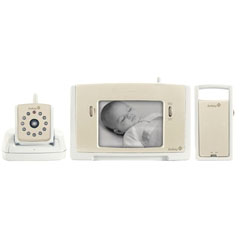 RRP: £95.00

The Safety 1st Baby View Video Monitor has a camera (can be wall mounted) which sends a high resolution image to a 5" VDU screen, and with auto-night vision you can see what your baby's up to in the small hours of the night. It also comes with a sound and light unit which lets you to continue monitoring your child, wherever you go in the house.
Reviews
Be the first person to review this product, just add a review below.