Change
Current Location:
SW1W 8EL
Bloom Baby, luxo cot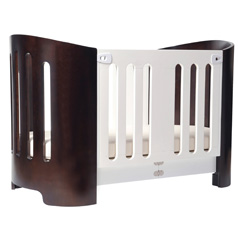 RRP: £650.00
Age range: 0-5years
Weight: 47.5kg
Dimensions (unfolded): 140cm x 75cm x 91.5cm
Visit Website

The Bloom luxo is a beautifully designed, cot crafted from sustainable birch wood with gently curving ends that coccon your baby and promote health air flow. It has an adjustable side rail to allow easy access and a simple folding design. It has four lockable castors which means you can easily use it as a crib in your own room at night, and back in the baby's room for daytime naps.
Like all Bloom Baby's products, the luxo can be quickly and easily assembled (with no tools at all)! And with the addition of the conversion rail the cot can be extended to an elegant bed for children up to 6yrs old.
Age range – from newborn to five years

Net weight – 47.5kg

Dimensions – Unfolded: 140cm / 55in x 75cm / 29.5in x 91.5cm / 36in. Folded: 55.8cm / 22in x 75cm / 29.5in x 91.5cm / 36in.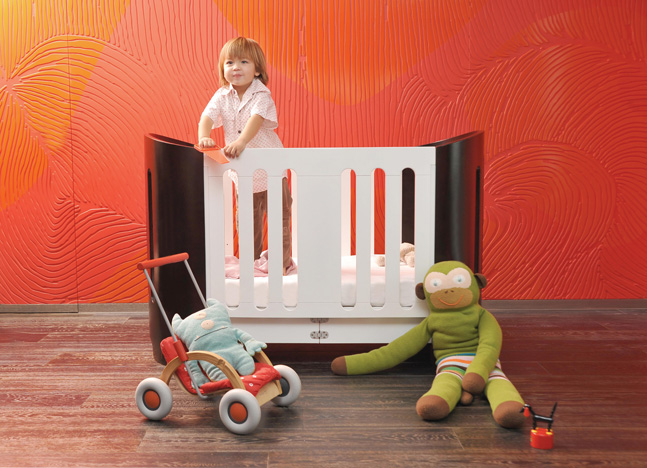 Reviews
Reviews in chronological order (Total 1 comments)
Rating: 7.0 / 10

Nihaf, Mother of 1, London


26 Jan 2011 4:20pm




I do not have the cot, but i do have the chest of drawers. I love the shape but had a total nightmare getting them. They were bought from John Lewis but when they arrived they were damaged. Two weeks later a second chest was delivered, this one also damaged. In the end the company said that it could not guarantee undamaged products! I wound up keeping one of the damaged chests as my baby was overdue and unfortunately it looks as if the paintwork is going to keep chipping.