Change
Current Location:
SW1W 8EL
PacaPod, Sedona Satchell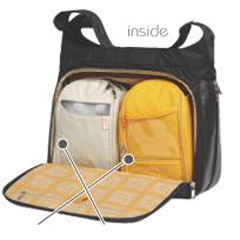 RRP: £90.00
Dimensions: 42 x 33 x13

This bag has a micro-fibre water-repellant outer, 4 parent pockets, wipe clean inners. The changer pod has 7 pockets and the feeder pod holds up to 4 bottles. The pods have backpack straps for toddlers. A changing mat and buggy clips are included.
Reviews
Be the first person to review this product, just add a review below.