Change
Current Location:
SW1W 8EL
JuJuBe, All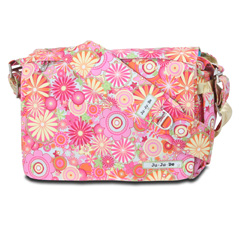 RRP: £120.00
Dimensions: 35.5 x 28 x 14

All exterior fabrics are waterproof and coated with anti-microbial treatment. It has smart pockets that are easy to get into, see into … There are zip fasteners, magnetic closures, and bottle pockets. It includes also a picture pocket to keep photos handy when bragging to friends, a deep organization pocket, mummy pocket with key clip and a wide and comfortable strap.
Reviews
Be the first person to review this product, just add a review below.