Change
Current Location:
SW1W 8EL
Babymel, Amanda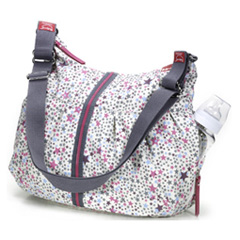 RRP: £49.95
Dimensions: 44 x 32 x 11

The Amanda bag is equipped with two insulated zip bottle pockets, three large outer pockets, and internal elasticised large storage pockets. There is a full length zip closure. It includes wipe clean lining and wipe clean outer printed fabric. The stroller strap is adjustable and there is a changing mat. The buggy clip system also makes it easy to attach your bag to a pram or pushchair.
Reviews
Be the first person to review this product, just add a review below.