Change
Current Location:
SW1W 8EL
Bababing, Daytripper Satchel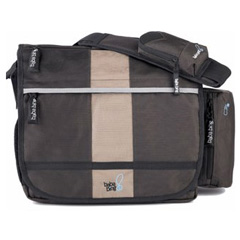 RRP: £55.00
Dimensions: 42 x 33 x 15

This bag is constructed in weather and batter proof nylon. There is a large bottle holder. The shoulder strap is adjustable and shoulder pockets are useful for phone, cards, and coins. It includes a changing mat. The bag is solidly built and is styled so that both men and women will be pleased to carry it.
Reviews
Be the first person to review this product, just add a review below.