Change
Current Location:
SW1W 8EL
Nuna, Leaf Baby Chair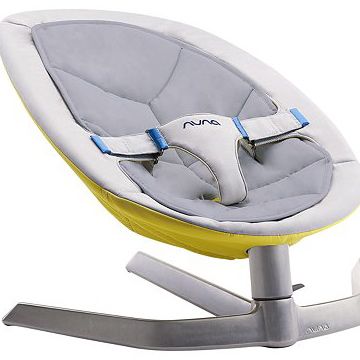 RRP: £160.00
Recommended: newborn-80Kg
Recommended Weight: 4.75 kg
Colours: birch, meadow
Visit Website
Further Information

The Leaf baby seat treats baby to the swinging motion it felt in the womb by swivelling - rather than bouncing your baby. The one of a kind design was invented from baby's point of view and it suitable for up to 80kg.The pivot base can be fixed (so it's still and good for feeding time) as well as removed for easy transportation.
Similar to other Nuna products, the Leaf also has a 3 point padded harness with adjustable Velcro straps. 100% organic cotton insert is soft and light and can easily be removed for machine washing.
Reviews
Be the first person to review this product, just add a review below.