Change
Current Location:
SW1W 8EL
Mothercare, POD Steam Steriliser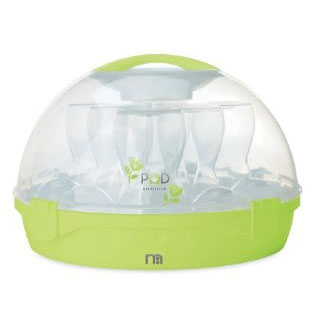 RRP: £19.99

The Mothercare POD steam steriliser is quick and easy to use - sterilising any manufacturer's bottles in just 8 minutes. There is an LCD display which keeps you informed of progress. Included in the price (which makes it very good value)
6 x 240ml closer feeding™ bottles
3 x 120ml closer feeding™ bottles
1 x 240ml closer feeding™ steriliser bottle
2 x medium flow teats
2 x anticolic rings
Bottle warmer, sponge end bottle brush, milk powder dispenser, bottle/teat brush and tongs
Reviews
Be the first person to review this product, just add a review below.