Change
Current Location:
SW1W 8EL
Graco, Contempo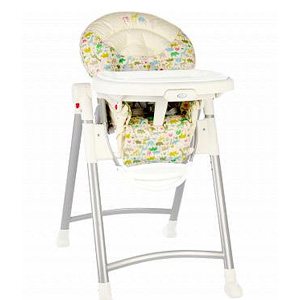 RRP: £89.99
Easy to use : 4/5
Easy to store: 3/5
Easy to clean: 4/5
Visit Website

A modern update of the conventional feeding chair – wide-standing legs, a big tray for playing or meal times, a large comfy backrest. However, while many such highchairs look rather uninspiring and too chunky for most modern kitchens where space is a premium, the Contempo sits on simple straight legs and weighs just 9kg.
It's quite easy to fold down and stands fairly sleekly without extra support, so it can be stored easily in a cupboard or the corner of the room. It's suitable to use from about 6 months to about 3 years (15kg), and its main tray is dishwasher safe, in case you have a very messy little eater!

Reviews
Be the first person to review this product, just add a review below.