Change
Current Location:
SW1W 8EL
The First Years, The First Year Easy Comfort Manual Breast Pump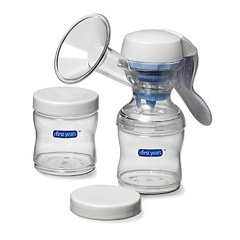 RRP: £25.00

This pump offers adjustable hand positioning options to maximize comfort while pumping. It has ergonomic handle swivels and locks into place for personalized pumping comfort. This is a lightweight and compact pump, easy to assemble and clean. A quiet operation enables discreet usage. It comes with 2 - 5oz bottles and covers for milk collection and storage.
Reviews
Be the first person to review this product, just add a review below.