Change
Current Location:
SW1W 8EL
Chicco, Sure-Safe Adjustable Breast Pump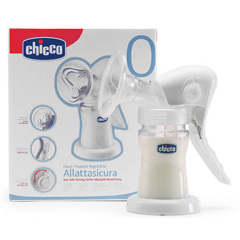 RRP: £89.00
Visit Website

This pump offers safety during the breastfeeding period. The flow regulating valve allows you to select the correct intensity, reproducing your baby's natural sucking rhythm. The shaped breast cup with its special wavy design and soft silicone rubber membrane offers comfort and simultaneously stimulates milk flow. The ergonomic hand grip allows you to extract your milk gently using one hand. By fitting the soft natural latex rubber teat (included in package) to the bottle, you will now have a feeding bottle with which to feed your milk directly to your baby.
Reviews
Be the first person to review this product, just add a review below.