Change
Current Location:
SW1W 8EL
Boots, One Handed Breast Pump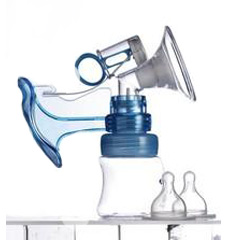 RRP: £20.00

Boots Manual Breast Pump is comfortable and easy to use with one hand. It is easy to assemble and is ideal to use when you're out and about. It includes a 150 ml wide-necked bottle, featuring a slow flow silicone teat.
Reviews
Be the first person to review this product, just add a review below.