Change
Current Location:
SW1W 8EL
Elodie Details, Baby Bottles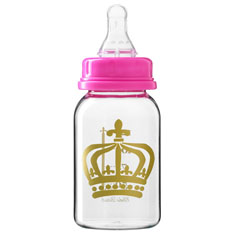 RRP: £7.00

Ban boring bottles! This Swedish brand has put the fun back into parenting with these bright and funky designs on their bottles - and they claim that the measurements on the back of their bottles are easier to read than on other bottles - well at least they are fun. They come with silicone teats and in two sizes 125ml and 250ml. RRP is per bottle - so really twice as expensive as other bottles on the market - but what would life be like without the odd luxury.
Reviews
Be the first person to review this product, just add a review below.