Change
Current Location:
SW1W 8EL
Baby Bjorn, Baby drinking cup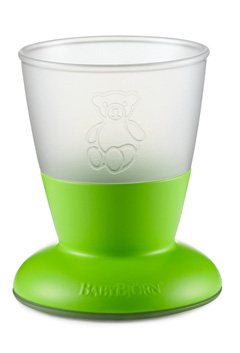 RRP: £8.99

The BabyBjorn baby drinking cup is made from a soft, easy to use material and contains no BPA (Bisphenol-A) or phthalates, but it is durable and recyclable. It is also safe to use in the microwave and dishwasher.
It's available in two colours, red and green, and it co-ordinates with the other items in BabyBjörn's kitchen range: the feeding plate and spoon, soft bib, eat and play smock, booster seat, safety seat and the new high chair.
Reviews
Be the first person to review this product, just add a review below.