Change
Current Location:
SW1W 8EL
Verbaudet, French maternity, baby and children's clothing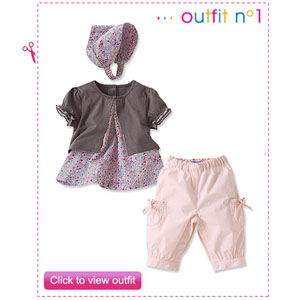 RRP: £5.00

Verbaudet baby and children's clothing
We defy anyone not to be tempted by the Verbaudet collections (spring/summer and autumn/winter). The French-inspired label has a great website with an easy-to-use "my little collection" feature if you're stuck knowing what goes with what. You can also search on anything within a price range - so you'll be able to keep to your budget.
Verbaudet Maternity
They also have a great maternity wear collection including casual tops, dresses, swimwear, nightwear and nursing lingerie.
Verbaudet Nursery and Home
From baby sleeping bags and cot bumpers, nursery storage solutions and fun bedlinen - Verbaudet's nursery and home collection is fun, bright and ... well just original - rather than supermarket normal.
Reviews
Reviews in chronological order (Total 1 comments)