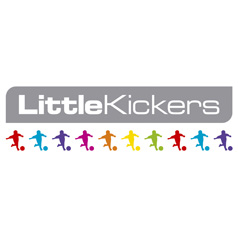 The Brunswick Club, St Thiomas's Way, Fulham, London
SW6 7EU
0845 300 7795

Visit Website
Request Information
Little Kickers classes run on the principle of Play not push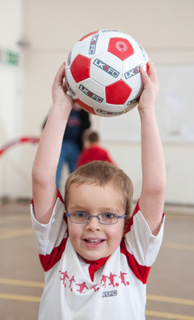 We run a positive, fun-filled pre-school football programme executed in a friendly, pressure-free environment.
Guided by the likes of FA qualified coaches, nursery school teachers, child health specialists and pro-active parents, the Little Kickers toddler football programme is an ever-evolving quest to teach fundamental football techniques & elementary life skills in a vibrant, group play environment.
Invaluable social skills like listening, sharing, taking turns and teamwork are conscientiously woven into a involving programme that places as much emphasis on simple learning concepts like colours and numbers as it does on fine-tuning a child's basic balance, agility and co-ordination
We run weekend and mid week classes for children aged 18 months up to 7 years old all across Westminster, Chelsea, Fulham and Kensington and we'd love for you and your child to join our team!
Class locations
Pimlico Holy Apostles Church, 47 Cumberland Street, London, SW1V 4LY
Victoria Queen Mother Sports Centre, 223 Vauxhall Bridge Road, London, SW1V 1EL
Fulham The Brunswick Club, St Thiomas's Way, Fulham, SW6 7EU
Earls Court St Lukes Church, Redcliffe Gardens, SW10 9JH