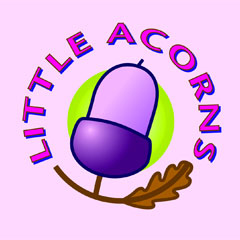 St Mary's Church, High Street, Putney, London
SW15 1SN
020 8408 0322

Visit Website
Request Information
Introduce kids aged 6 months - 3 years to the joys of making music with a regular fun-packed half-hour of action songs, dancing, dressing up and instrument playing led by David Fisher, an experienced singer/guitarist.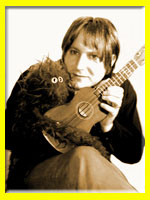 All the tunes are traditional, so parents and child-minders can join in with such classics as The Wheels On The Bus, Old MacDonald Had A Farm, etc. Now in its 10th successful year, to date, Little Acorns has welcomed 1500 local families.
Located by the bridge in Putney High Street, St Mary's is a busy friendly centre of the local community. Sally's Cafe serves excellent on-site hot drinks and child-friendly food.
Join a group at any time during a term and pay pro-rata. No hassle make-up sessions available. Groups are not separated into ages so siblings are not split up. Workshops are available during school term times and during the long Summer Holiday break.
"David Fisher's music classes are pitched and paced just right, so that the babies and toddlers never have time to get restless... where fun continues to be the operative principle" - Evening Standard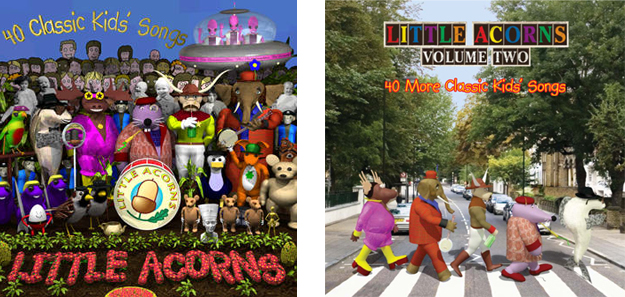 The first time you register for a Little Acorns Music Workshop you'll receive a starter pack which includes the amazing Little Acorns CD, featuring 40 classic songs (Available in two volumes from amazon.co.uk and digitally from iTunes - soon to sell its 2000th copy.)
Contact David to arrange a free trial session
Parents and Nannies Say...
"Delightful happy atmosphere - the only music class I have been to where all the children dance freely/spontaneously."
"A wonderful opportunity for babies and toddlers to develop an early sense of rhythm"
"It is a very good way to learn English when you are a foreigner and a good way to make friends."
"It really brings the kids out of themselves, giving them confidence."
"There's always lots of variety."
"Lots of activities and singing and the classes are always well planned."
"We think it's the best music class in Putney."
"Little Acorns is lots of fun and not rigid like some activity groups."
"A fun filled learning experience - a new theme each week keeps it refreshing."
"A varied and interesting introduction to traditional songs and music."
"A truly lively and original music group. Enjoyable for both young and old."
"Little Acorns is the highlight of our week!"
"Classes are fun and inventive - a must for of under 4s."
"David can relate to young children better than any other baby music teacher I have come across."
"My two year old soaks it all up and is constantly singing the songs on the bus... down the street... in the bath... at the table..."
"A lively magical experience, goes far and beyond just a music class."