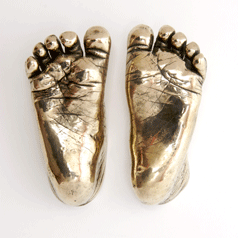 020 8769 4757

Visit Website
Request Information
At Philippa Herbert Ltd. we create beautiful casts of babies' hands and feet in bronze, silver, gold and glass, as well as other unique gifts such as our hand engraved fingerprint jewellery, please see the website for further information.
Based in Fulham you can visit us or we can come to you.
£5 from every casts goes to Borne.