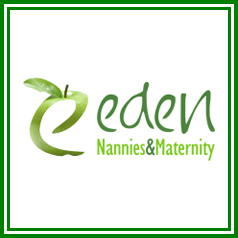 0844 409 7321

Visit Website
Request Information
For over 10 years Eden Nannies & Maternity have helped families across the UK and overseas to find the right childcare solutions to suit their needs and individual requirements. Every family is different and we adopt a very flexible approach to meeting those requirements, through professional and supportive advice.
We have offices in London, Taunton and Bath and from these key areas we are able to access local staff as well as drawing from our extensive candidate database to place child carers all over the UK and overseas.
Every candidate we register will have been interviewed, their qualifications and references carefully checked and they will meet our strict criteria regarding qualifications and/or experience.
Daily Nannies * Live-In Nannies
Short Term Help * Night Nannies
Maternity Nurses * Maternity Nannies
Nanny/Housekeepers * Nanny/PA's
Twins & Multiples
Whether you need childcare on a full-time, part-time, permanent, short-term, shared, nightly or daily basis we will be able to help.
For much more information and advice, please call us on 0844 409 7321 or why not visit our website for more details:
WE HOPE TO SPEAK WITH YOU SOON!