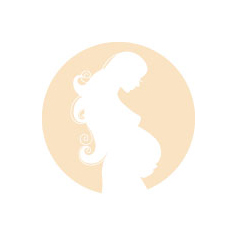 07940 589 021

Visit Website
Request Information
Most expectant mums have a multitude of questions as they prepare for their new arrival. Who better to ask for advice and support than a fully qualified and experienced doctor, who is also a mum, and who above all has the time to listen to your concerns and worries?

That is exactly what The Prenatal Classroom was set up to offer. Through group or private lessons we aim to equip expectant parents with the knowledge they need to approach parenthood with confidence.

The Prenatal Classroom was launched by mother of two Dr Anastasia Alcock. Since graduating from Imperial College School of Medicine, London she has worked as a paediatrician in hospitals including Guy's and St Thomas' Hospital, London, The Royal Brompton Hospital, London and the John Radcliffe Hospital, Oxford. She has a Diploma in Obstetrics and Gynaecology and significant experience within both delivery and newborn care.
The course was put together based on Anastasia's medical knowledge, her own experiences as a mother, and additional input from experts in nutrition, breastfeeding, baby care and the psychological wellbeing of pregnant women and new mothers.
Classes are held in West London and Oxford and are delivered by Anastasia or her colleague Dr Clara Thompson. They are run either privately or as a group programme of four sessions (couples or women only with the option of an extra class for the men). Alternatively, private classes can be arranged at a time and location which suits you.
Our classes are relaxed in style, but have a clear format. We believe that continuity of care is important and guarantee that all your classes with The Prenatal Classroom will be taught by the same doctor. Our aim is to impart relevant, up-to-date information in an unbiased and approachable way and we always have time to answer your questions.
Please do have a look at our website, www.theprenatalclassroom.com and look us up on Facebook www.facebook.com/ThePrenatalClassroom
We look forward to working with you...