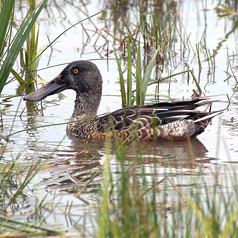 Queen Elizabeth Walk, Barnes, London
SW13 9WT
020 8409 4400

Visit Website
Request Information
Europe's largest urban wetland - 105 acres of lakes, ponds and marshes. Over 130 world bird species and a host of other creatures. Discovery centre, cafe, etc. If you haven't been "pond dipping" for caddis fly lava, water boatmen, tadpoles and water fleas - then this is a great day out, even when it's raining. Feeding tours at 3.30pm daily Open Mar-Oct 9.30am-6pm daily and Nov-Feb 9.30am-5pm daily. Free for under 4s.
We strongly recommend you ring The Wetland Centre before you set off on your family day out, to make sure they are open and to confirm admission prices. It may also be worth visiting the website for The Wetland Centre, www.wwt.org.uk, to see if there are any special events on the day for which you may have to book a ticket. Please also be aware that if The Wetland Centre hosts birthday parties, this may limit the access in the cafe/restaurant areas.
Reviews
Reviews in chronological order (Total 1 comments)
Piper, Mother of 1, London


4 Oct 2011 3:24pm




As a Mum & a nanny I'm always interested in places that would keep a 1.5, 2.5 & 4.5yr old happy. We recently visited the Wetland centre in Barnes which was perfect for my troop but would also suit older kids as well. Alongside all the different wetland areas where you can see types of birds that would live in them there is a brilliant inside learning games room as well as a fantastic outside playground which has a wet play area over the summer months.

There is a restaurant on site or picnics are allowed. Good toilet, baby change facilities. Pram friendly.